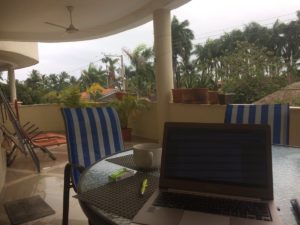 This has been my writing location for a while where I've been working on Red Horse (Dark Paradigm #2). It's great to have routine and get some work done although now I'm on my way to Cartergena in Colombia so the routine will have to wait a few days.
White Horse is due back from the editor any day now who said: 'I am beyond thrilled at the quality of work you've turned in. You've got something special here.' Well, we're obviously thrilled with that verdict but sincerely hope you think the same.
Chapters 7 – 10 of White Horse have been uploaded to Patreon.
https://www.patreon.com/posts/white-horse-7-10-7848819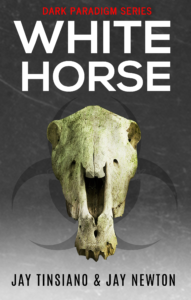 For a few dollars you can get exclusive access to advanced stories and hot-off-the-keyboard chapters starting with the epic first novel in the Dark Paradigm series; White Horse. We really appreciate your support and will list your name in our next book as well as shout outs on social media.
You'll also get access to the Patreon activity feed where I'll post breaking news on projects, cover reveals and much more.
We're also hard at work on a Dark Paradigm spin off series that is purely military/black ops which will also turn post-apocalyptic..nice! Stay tuned